Whole Diestel's Turkey (for 10 to 12 guests) $158.00
½ Diestel's Turkey $79.00
Fully cooked breast (off the bone for easy carving)
Cava braised wings and legs
***
Chorizo-sage stuffing $19.00 qt.
Mashed potatoes $18.00 qt.
Green bean almondine $23.00 qt.
Cream of winter squash $12.00 qt.
Cranberry orange relish $11.00 pt.
Gravy $9.00 pt.
***
PLACE YOUR ORDER NOW
650-325-8981
prices do not include twelve percent service and nine point eight seven five percent sales tax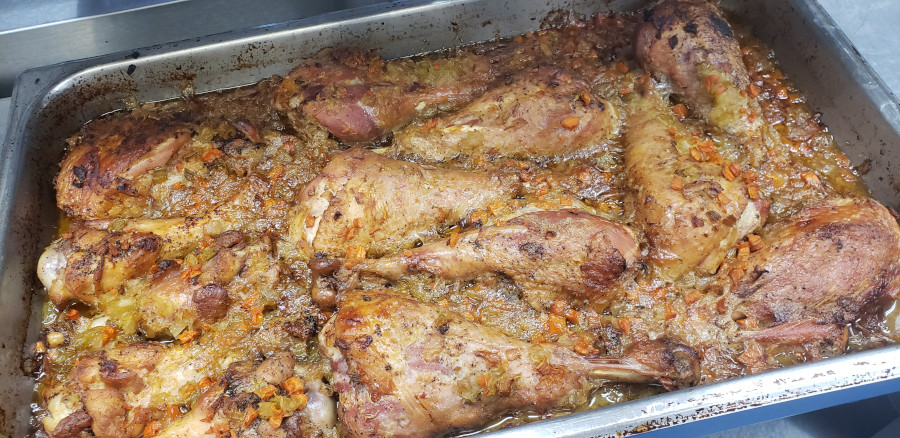 Braising the legs.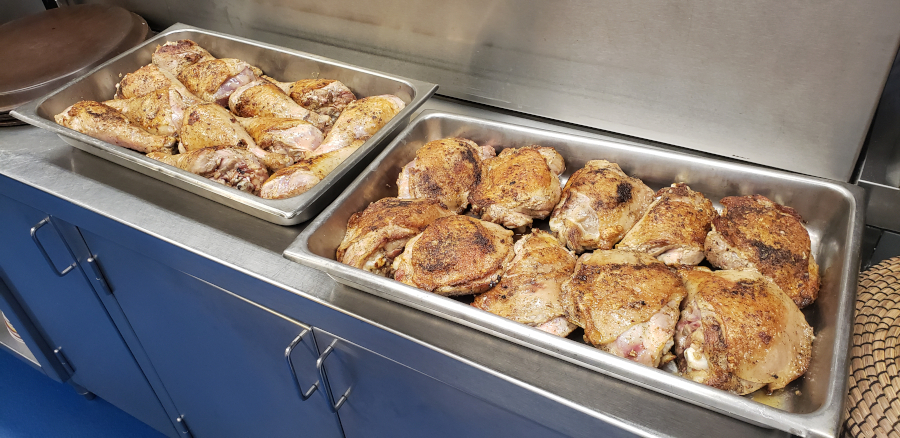 Preparing the legs for braising.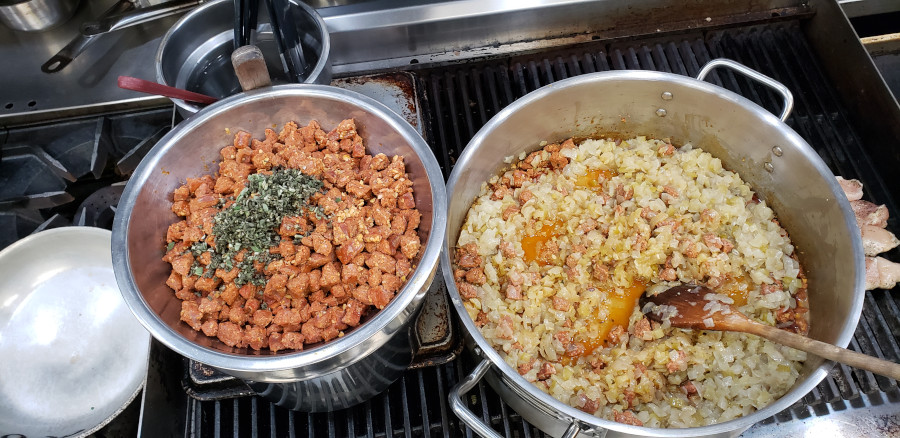 Preparing the chorizo stuffing.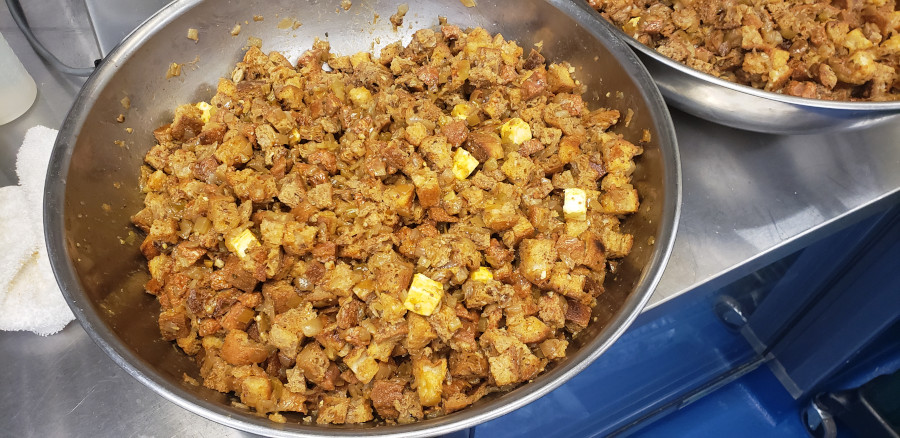 Sofrito for the stuffing.